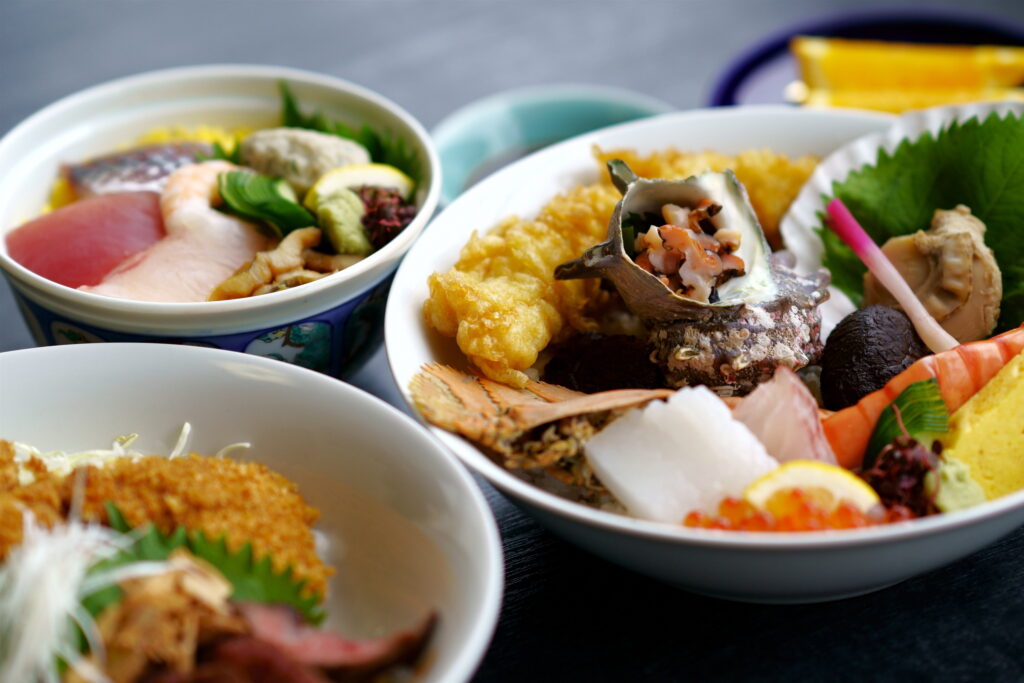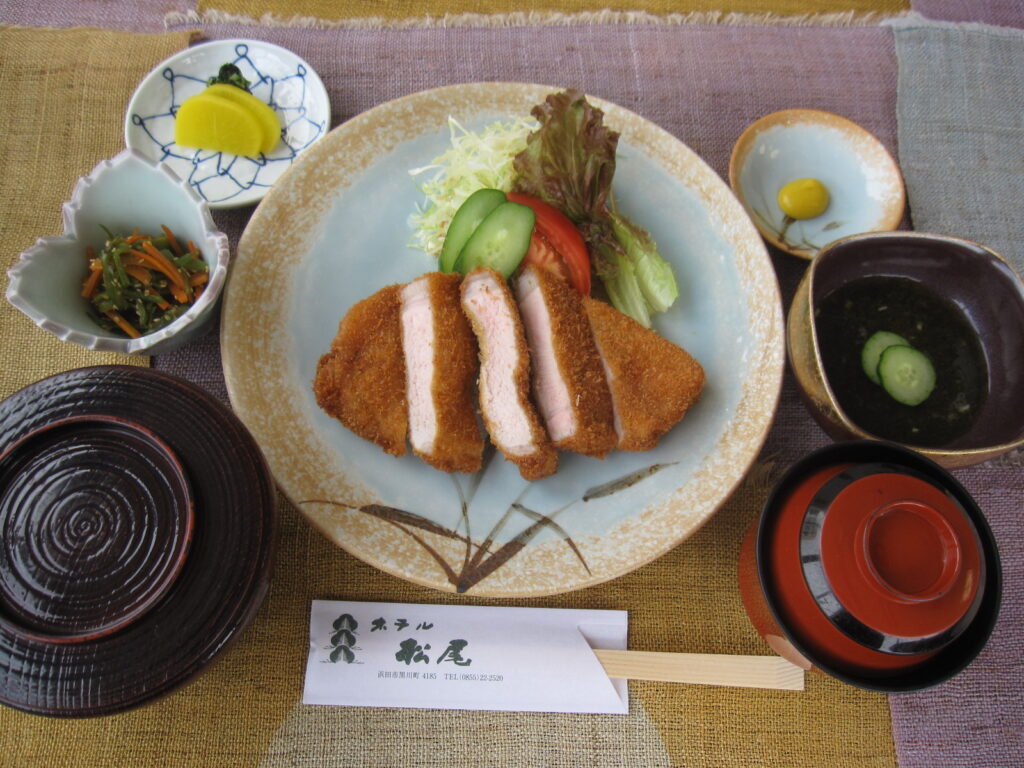 [Hours] 11: 30-14: 00 (Last order 13: 30)
Restaurant "Miyabi"(7F)
You can enjoy the dinner menu at lunch as well.
There are also special lunchtime sets.
In addition to those staying with us, local residents are welcome to visit.
Note: The following is an example of our menu:
---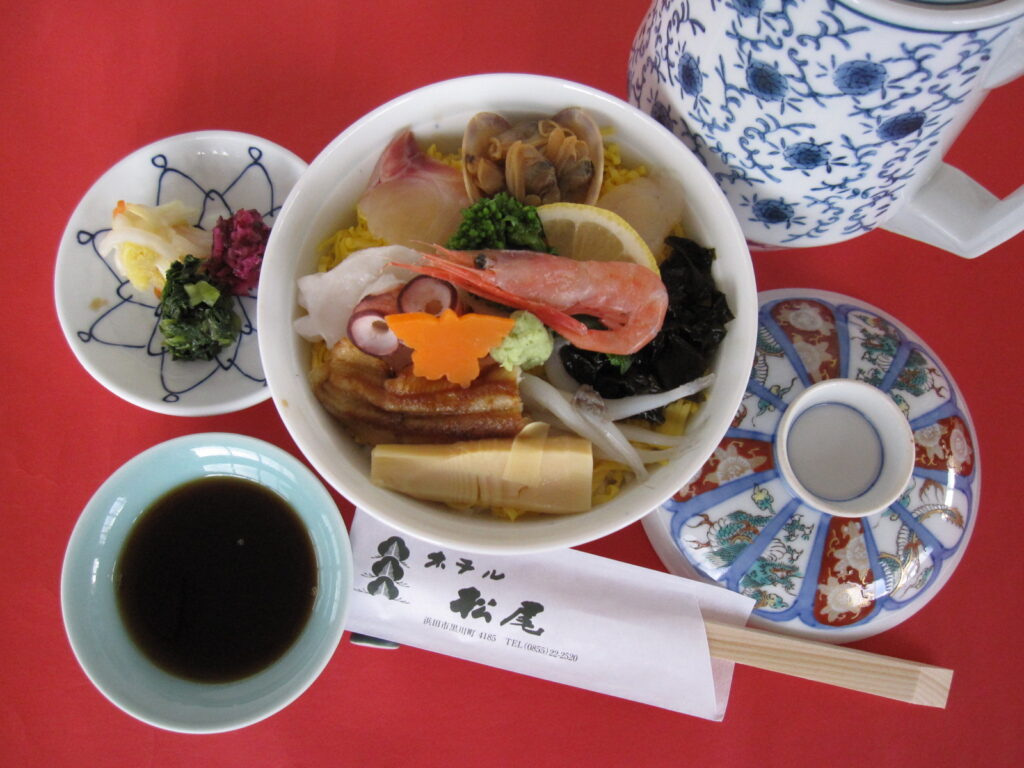 Seafood Uzume Rice
¥1,100
A ricebowl topped with fresh seafood and dashi chazuke—two delights in one bowl.
After enjoying the sashimi of the day, continue your meal with fish fillets and wild vegetables. If you like, you can pour dashi (Japanese soup stock) over it and enjoy it as dashi chazuke.
It has been said that the origin of this dish was that the common people ate seafood hidden (uzume) under rice in order to appear economical in the frugal Edo period (1603-1868). It is a traditional dish unique to this traditional castle town.
---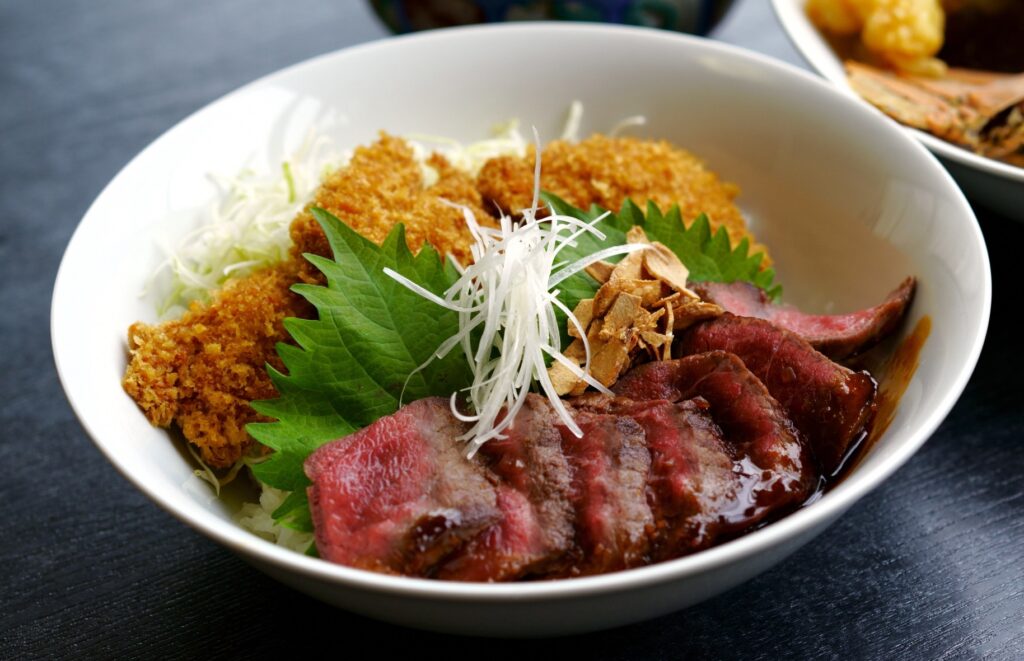 Orochi-don
¥1,980
You can taste both Iwami Wagyu steak and Iwami pork cutlet in one ricebowl.
This is one of the Iwami Kagurameshi (Iwami Gourmet) dishes, a hearty meal that allows you to enjoy local meat to the fullest.
---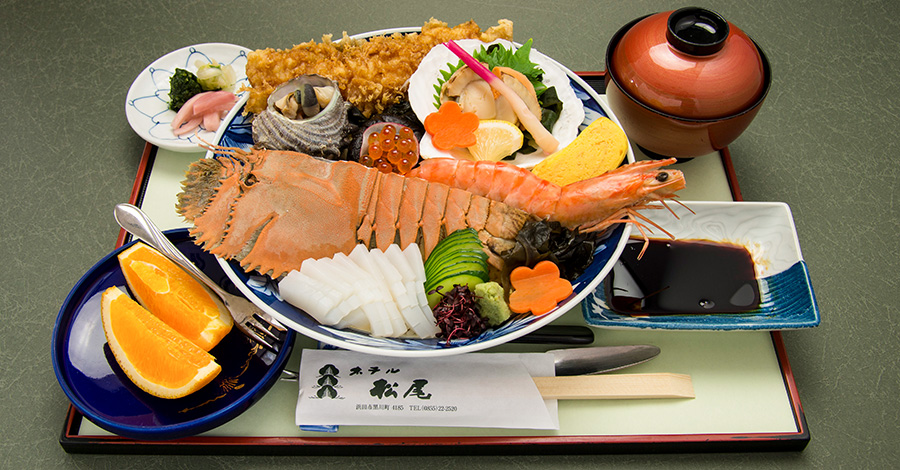 Ebisu Don
¥2,200
This is a gorgeous seafood bowl that features local seafood such as uchiwaebi (shrimp), anago (eel) tempura, and seasonal sashimi.
The sashimi first course showcases local ingredients with a relaxed and elegant taste.
---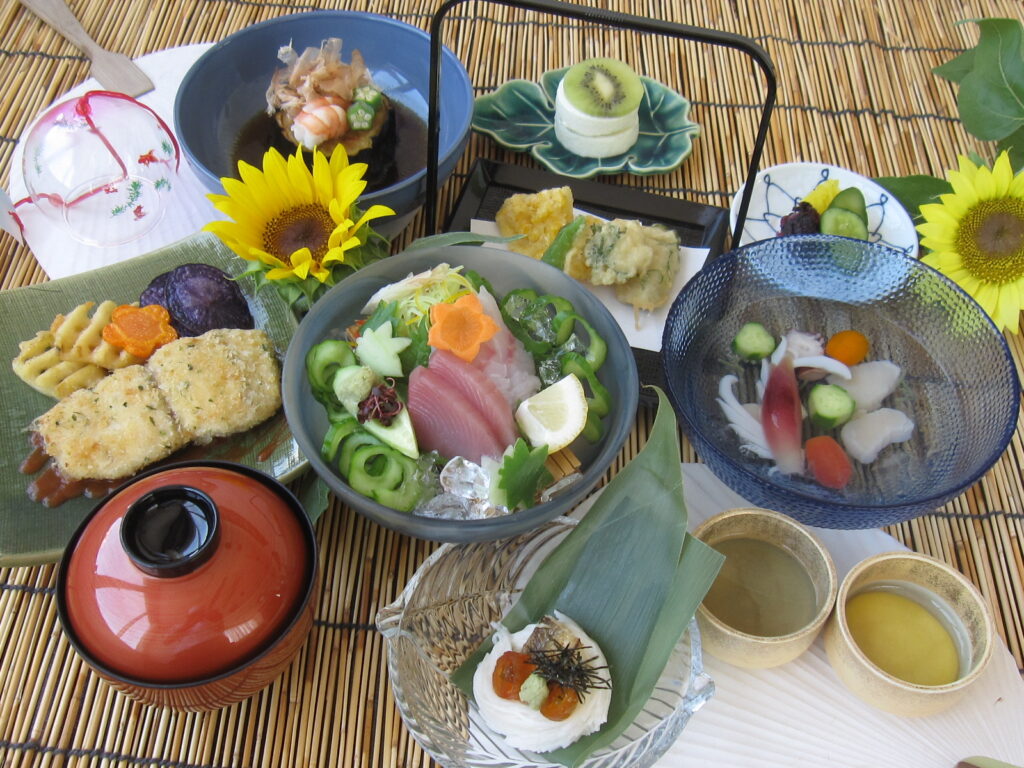 Seasonal Kaiseki Cuisine
From ¥3,850
You can enjoy the Gochisou W price plan at ¥3,850 (tax included) from lunchtime.
In addition, we can prepare a menu according to your budget and preferences, so please consult with us (reservations required by the previous day).
---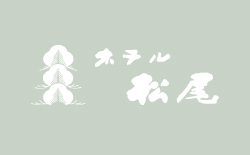 Daily lunch set
Note: On weekdays only
¥880
This special set meal includes a main dish and three small potted dishes that all change daily, along with miso soup, rice, and pickles. In addition to Japanese food offerings, please enjoy a set meal prepared on the day, hand-prepared by artisans.